Are you considering buying a new home in the beautiful Phoenix suburb of Fountain Hills and wondering what you'll do once you settle in? Fountain Hills comprises more than
13,000 acres of land
surrounded by the majestic McDowell Mountains. The
24,086 residents
who make their home in this quaint small town have no shortage of things to do, whether relaxing at a country club or visiting the cultural museums and even nearby Phoenix. Read on to find out what the locals love to do in Fountain Hills – many of them will delight everyone in your family.
1. FireRock Country Club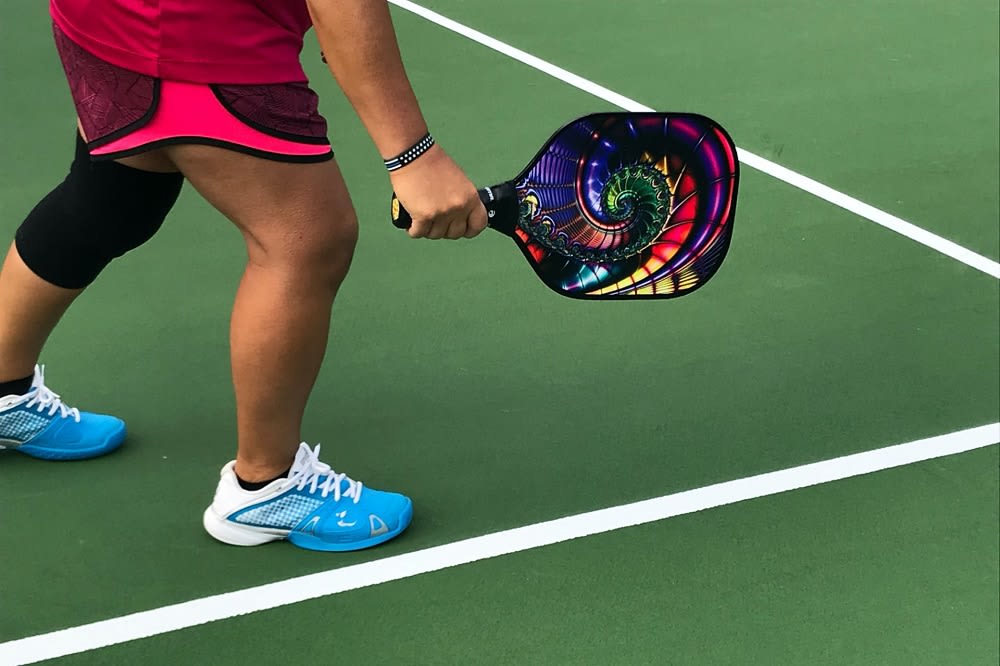 One place locals love to visit, whether as a member or a guest, is the FireRock Country Club. As a premier, private country club, FireRock offers its members and their guests a variety of world-class amenities. For example, you can play on an 18-hole championship golf course designed by architect Gary Panks on beautiful desert terrain. Specifically, you can find beautiful rolling hills and well-manicured greens against the brilliant mountain skyline. Ultimately, it is a golf course that offers a challenge to the well-practiced player and even a crash course for beginners. The FireRock Country Club's amenities include tennis and pickleball courts, a state-of-the-art fitness facility, and a swimming pool. Furthermore, an on-site Bar and Grill offer the most delectable and world-class cuisine that satisfies nearly every palette. You can dine out on the terrace and enjoy gorgeous views of the undulating landscape and mountain. Most importantly, this prestigious country club offers a tight-knit community.
2. Desert Canyon Golf Club
For another option in which you can play on a challenging championship course, you might want to consider the Desert Canyon Golf Club. As a family-owned golf club, Desert Canyon Golf Club offers a unique, elevated golfing experience ideal for professional golfers and even those just starting. Whether playing on the 18th hole or dining at the on-site Bar and Grill, you can experience panoramic views of the mountains. Desert Canyon Golf Club is just a short drive away from the many beautiful homes for sale in Fountain Hills.
3. Fountain Park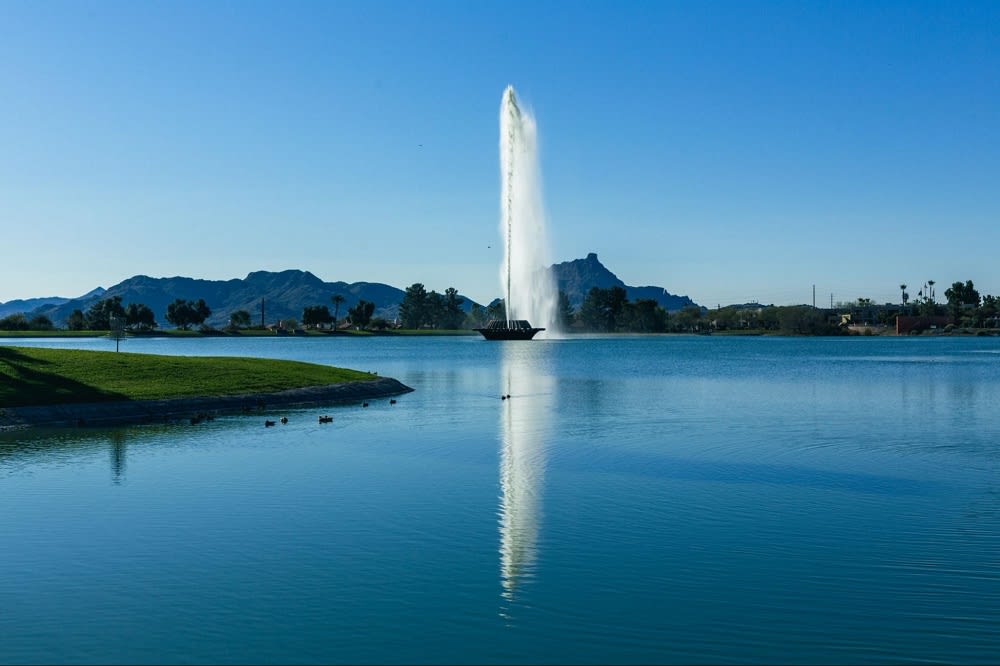 Whether you need to relax in natural surroundings or have a picnic with the family, check out the infamous Fountain Park. This is a spacious park across 64 acres that contains many amenities. There are many options, from watching local performances at the amphitheater to hiking the trail. Furthermore, there is a championship golf course where beginners and experts can practice their game. As for families, they can take their young kids to the playground and the splash pad during the summer months. Art enthusiasts might like viewing the local artwork that is on display. However, the most poignant of all these amenities is the Fountain, located within the 29-acre lake. This majestic fountain can shoot up to a spectacular 560 feet, making it one of the world's highest fountains. Thanks to its high elevation, it is possible to catch glimpses of the fountain from many homes for sale in Fountain Hills. Though the fountain was initially constructed to showcase the area's natural beauty, it has become a symbol of the good spirit frequently fostered in this tight-knit community.
4. Fountain Hill Spa
Sometimes, life can get hectic, and you want to go to a place where you can relax and rejuvenate. For residents, there is no better place than the Fountain Hill Spa. Fountain Hill Spa offers a truly immersive experience in which you can get better acquainted with yourself, from your likes and dislikes to what you value most. There are many options for catering to your needs at this spa, from invigorating massages to restorative skin care and full body treatments. At the Fountain Hill Spa, you can permit yourself to relax in a warm ambiance while relaxing and rejuvenating your body – physically, emotionally, and spiritually.
5. River of Time Museum & Exploration Center
Residents new to the region or families with kids might appreciate the wonderfully engaging River of Time Museum and Exploration Center. Many even travel from major metropolitan cities such as Phoenix to learn about the importance of the area's water conservation effects. Furthermore, this museum seeks to educate the public on making water more sustainable. From strolling through the engaging exhibits and attending entertaining events to guided walking tours of the surrounding areas, there are many opportunities to enjoy and appreciate the natural beauty of the landscape of Fountain Hills.
6. Pietro's
Whether you seek a much-needed romantic night out with your partner or a beautiful setting for a family dinner, you should consider what is perhaps the finest Italian restaurant in Fountain Hills – Pietro's. Pietro's family-owned restaurant offers authentic Italian cuisine carefully curated for an engaging home-cooked culinary experience. You can enjoy a signature dish off the menu and pair it with a selection from the extensive wine list. While enjoying your delectable meal in a warmly lit room or on the attached open-air terrace, you can experience panoramic views of the beautiful mountain and desert scenery.
7. Grapeables Wine Bar & Lounge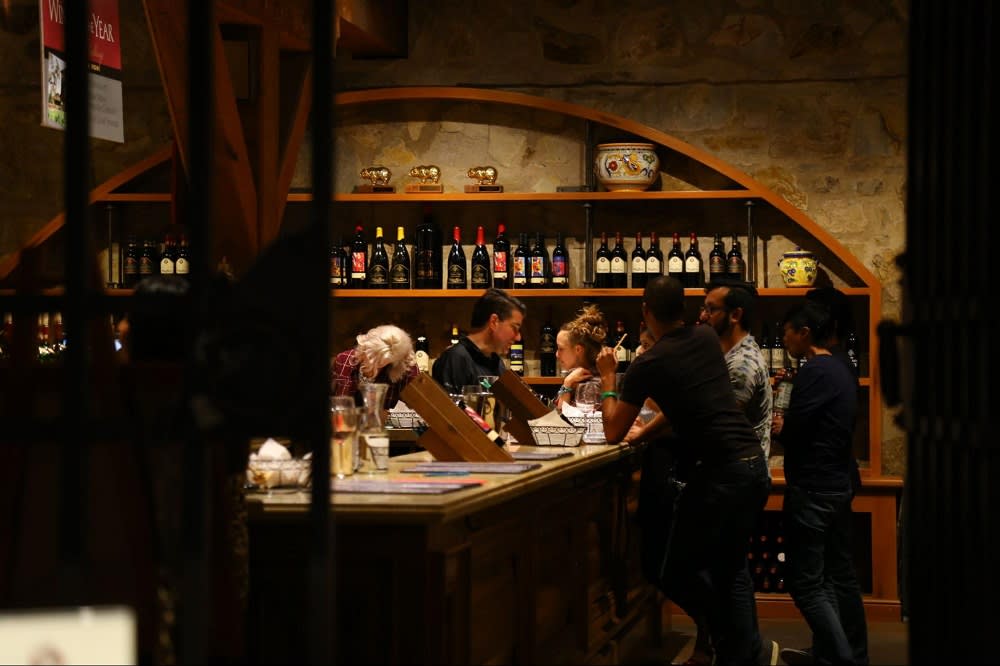 For a more extensive wine selection in a decidedly casual lakefront setting, many locals love the Grapeables Wine Bar and Lounge. It was even named in 2018 as
one of the best wine bars
in the Greater Phoenix metropolitan area. At Grapeables, you can choose from over 200 wines or participate in monthly wine tastings. Whether browsing the selection or enjoying a glass of rich wine, you can listen to the live entertainment local bands and musicians frequently provide. Furthermore, thanks to its ideal location, you can enjoy majestic views of the iconic Fountain. Grapeables is a place that is ideal whether you are a wine enthusiast or seeking an upscale spot to socialize with friends.
Are you interested in buying a new home? If so, schedule a consultation with Fountain Hills real estate agent
Tracy Phillips
. She can provide expert guidance on everything from up-to-date market trends to in-depth knowledge of the Scottsdale and Phoenix areas. Tracy can help you efficiently search for homes for sale in Fountain Hills that satisfy all your must-haves!