Riding in a hot air balloon is a one-of-a-kind experience. It's especially memorable when you get to see the beautiful scenery of Scottsdale and the surrounding desert as you ride. If you're planning a trip to Scottsdale and you're hoping to make your visit extra special, or if you're beginning to shop for Scottsdale real estate and you've heard that a Scottsdale hot air balloon ride is one of the best things to do when you arrive, you've come to the right place. This article will tell you about several local companies that can help make your dream a reality.
1. Rainbow Ryders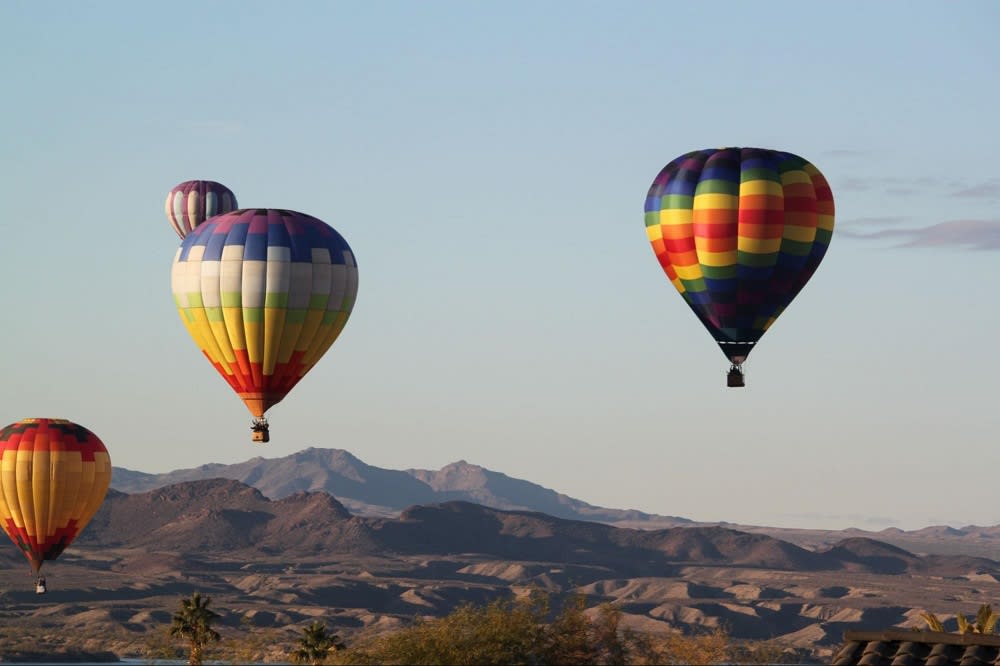 Rainbow Riders is well-known throughout the area for their sunrise balloon rides. You'll spend 45 minutes to an hour in the air, and you'll need to set aside at least three hours for the trip. Shortly after the sun comes up, you'll take flight over Deer Valley and the Sonoran Desert. You can enjoy the experience with family and friends or share pictures with everyone after you return. Once you're finished with your ride, you'll receive a commemorative flight experience, and you'll enjoy a celebratory toast with all the other passengers.
2. Hot Air Expeditions

Your next great adventure awaits at Hot Air Expeditions. For over 30 years, Hot Air Expeditions has allowed guests to make memories as they fly high above Scottsdale and Phoenix. They take pride in offering the best service around because they believe that the small details can make a big difference. Their hot air balloon rides make for a fun family outing, and they are also a great choice for your next birthday or anniversary celebration. If you want to propose on your ride, they can also help with that. They cater to first-time fliers as well as more experienced hot air balloon pros. Everyone gets a chance to enjoy beautiful views of the Sonoran Desert. You can book a private ride or buy a ticket for a shared ride, and they offer both morning and afternoon trips.
3. Arizona Balloons Inc

With Arizona Balloons, you'll spend an hour in the air flying high above the Sonoran Desert. This natural oasis is known for its natural wildlife and decorated history. Their guides have a wealth of knowledge about the area, and they are passionate about sharing their insight and expertise with each passenger. Their hope is that your balloon ride is an experience that helps you see the area from a new perspective and creates a memory that will make you want to return for another ride. They offer sunrise and sunset flights, and you can book private trips for your family or large group.
4. Firebird Balloons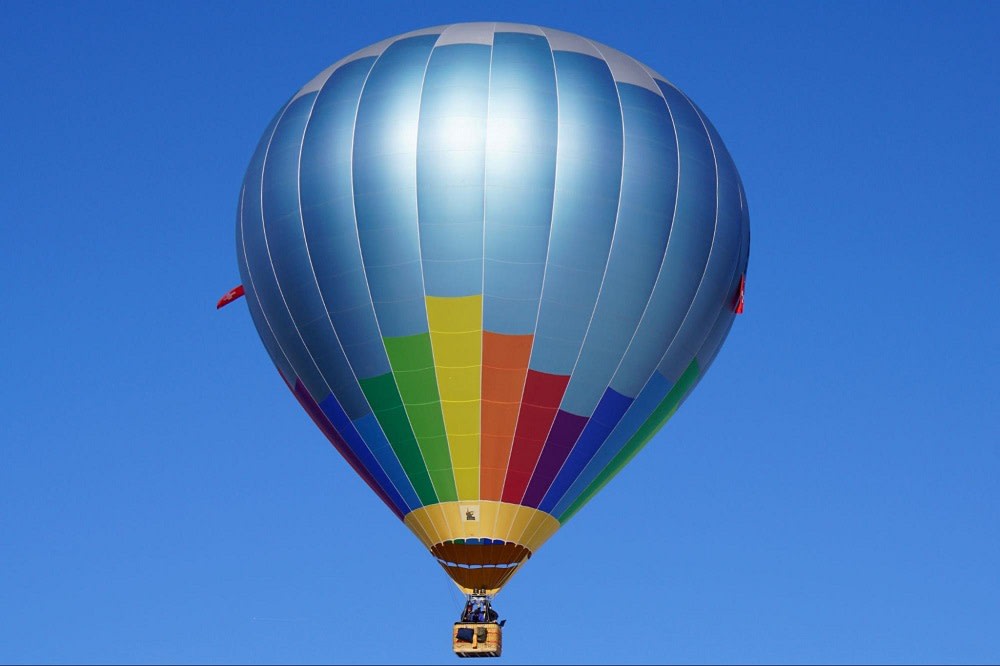 Firebird's goal is to provide each guest with a wondrous experience as they see the world from a different point of view. They specialize in romantic balloon rides, and you can even get engaged or married on one of their balloons. Firebird's small group service flights are the best way to enjoy a personalized experience as you travel over the desert. Each balloon carries up to six passengers in addition to the pilot, and at Firebird, you'll always choose who's in the balloon with you. If you're new to the hot air balloon experience, perhaps you'll enjoy a tethered ride where the balloon never flies higher than 100 feet above the ground.
5. Apex Balloons

Apex Balloons offers private balloon rides for up to ten people at a time. They guarantee that nobody else besides the pilot will participate in the flight with your group, and the pilot sits in a different section of the basket. They offer flights seven days a week throughout the year, and their sunrise flights are a unique experience unlike anything witnessed before. You can also fly above the Sonoran desert at sunset. As you travel, you'll see a variety of wildlife below you on the terrain, such as quail, jackrabbits, and even coyotes. The owner, Jon Radowski, has been involved with flying and constructing hot air balloons since he was a child and has flown some of the largest balloons in North America during his 23-year career.
6. Arizona Balloon Safaris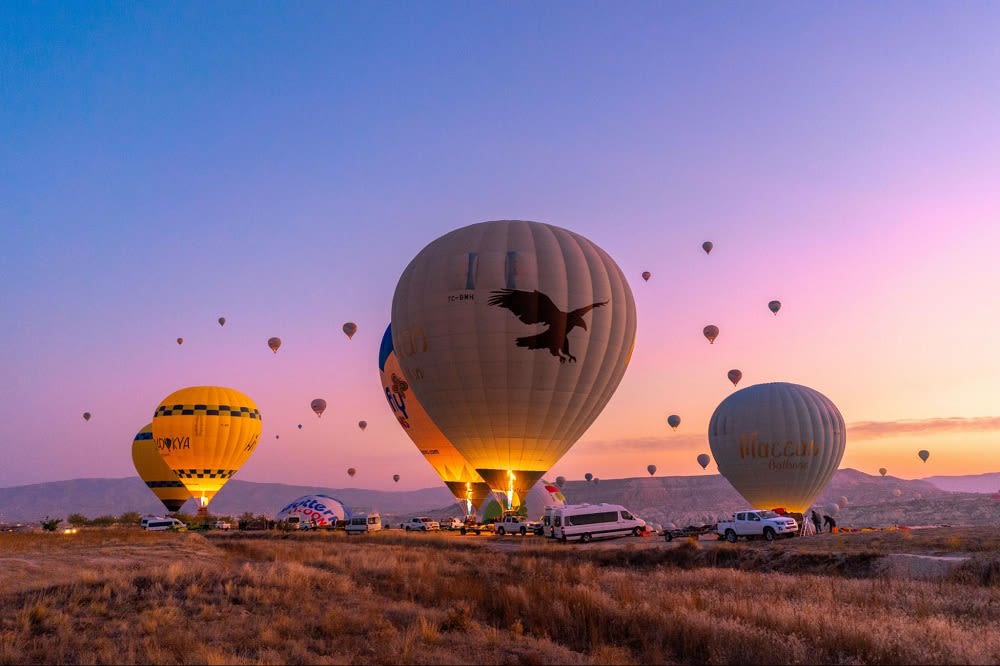 Arizona Balloon Safaris has been ranked as one of the best balloon rides in the entire country. They have also received a certificate of excellence from Travel Advisor, and they were recently featured on Groupon's list of their best activities. They frequently run specials on discounted balloon rides, and they love hosting birthday parties and special occasions. When you first arrive at the launch site in the Sonoran desert, you'll go through a brief pre-flight overview of what will happen during your ride. You'll also learn more about how a hot air balloon flies. Once it's time to get into the air, motorized fans will cause the balloon to inflate, and you'll be able to take off about 30 minutes after the propane burners turn on. You'll step into the wicker basket with the pilot and begin to soar above the earth. You can freely move about the basket while you're in the air to take pictures from every angle, and if this is your first time on a hot air balloon, you'll be amazed at how smooth the ride is. Once you touch down after your flight, enjoy the traditional post-flight champagne solute, and you'll receive a certificate commemorating your journey.
Tracy Phillips
has an extensive track record of helping clients successfully buy and sell Scottsdale real estate. Integrity is one of her top values, and she works tirelessly to ensure that every detail is cared for throughout your entire transaction. If you're looking to buy or sell a home in the Scottsdale area, make sure that Tracy is one of your first contacts.